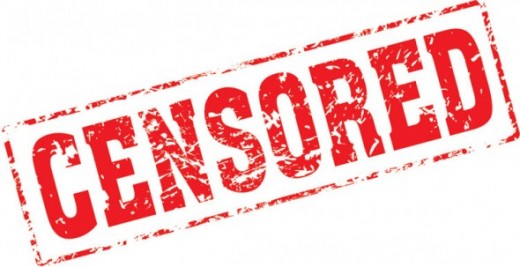 In an effort to prevent students from accessing inappropriate material on school computers, public school districts in Rhode Island are trampling on the First Amendment rights of both their students and teachers.
At least, that's the conclusion reached by the Rhode Island branch of the American Civil Liberties Union (ACLU) in a new report released this week titled "Access Denied: How Internet Filtering in Schools Harms Public Education."
In its report, the RI ACLU says it has major concerns with the current lack of clear guidelines currently in place throughout the state's public schools and says that stringent filters have given school districts the power to have a significant and negative "impact on classroom teaching," that "would never be tolerated for offline lessons."
"The excessive use of Internet filters by schools has seriously infringed on the First Amendment rights of students and teachers on a daily basis," said Hillary Davis, a Policy Associate with the RIACLU and the author of the report. "Internet filtering has censored, rather than expanded, education and placed serious barriers between students and a robust understanding of the world around them. In order to best serve our students, use of filtering software must be strictly limited, with teachers able to lift the filter whenever necessary."
A Lack of Context
For the past 13 years, schools throughout the country have been mandated under the Children's Internet Protection Act (CIPA) to use a "technology protection measure" that blocks obscene material and items that can be considered harmful to minors on computers connected to the internet.
The problem, the ACLU says, is that the software used to achieve those goals can't factor in context and "even the most innocuous sites fall victim to the overly cautious filter when the software mistakenly identifies words or phrases as inappropriate."
From there, the ACLU said, schools began barring access to any and all websites their administrators deemed inappropriate, not just websites covered by CIPA.
"As a result, students are generally allowed access only to information their administrators—and the flawed filtering system—decide are acceptable," the organization said.
The RI ACLU cites its national organization's push in 2011 to examine internet censorship involving "pro-gay rights site" in schools following a rash of complaints by students that they couldn't access websites discussing LGBT issues in a positive light.
That investigation led to a federal court ruling that a Missouri school district had violated its students' First Amendment rights by barring such sites and caused the RI ACLU to study the topic as a whole in the Ocean State.
What the RI ACLU found, it said, was a number of reasons to be concerned.
The ACLU's Findings
Through a series of Open Records Requests, the ACLU studied the filtering software used in RI schools, the categories of content that are blocked by each school and the specific websites that are blocked by each school.
According to the report, every school district in Rhode Island uses a filtering software program called M86 by a company called Trustwave.
It is the same type of software used in many public libraries and offers 23 filtering categories, "safe search enforcement"—where students are prohibited from searching from barred terms and phrases—and keyword filter control.
The ACLU contends that while the software is well-intentioned, it can inhibit valid educational exercises, such as a ban many schools have on "terrorist/militant/extremist" websites that can prevent students and teachers from discussing current affairs involving Al Qaeda or the Taliban.
Another concern, the organization said, were restrictions in the category of "Lifestyle" that blocked gay rights websites. Despite a change in the software, the ACLU said, students in New Shoreham and Portsmouth are still prohibited from seeing many of the sites and students in Scituate are warned that such content could be considering "inappropriate."
No Exception for Teachers
The ACLU said it was also concerned about how "difficult it can sometimes be for teachers to get sites unblocked."
In North Smithfield, it said, the school department blocked Channel 10's School Closings page as well as a streaming video from DiscoveryEducation.com and refused to unblock it when asked.
The organization also pointed to a school project a number of Burrillville students were working on regarding the relationship between video games and violence that they were "nearly unable to complete" because of the district's use of a filter blocking items related to video games.
"The district responded to the teacher's complaint about the incident swiftly enough to unblock the search term – but only for a few specific students, and only during a specific time frame," the report said. "Once class was over, the article was again made inaccessible to students."
The ACLU said school districts have proven slow at unblocking or re-categorizing websites, even after teachers asked for a change for educational reasons and the request could even take a full school year.
Even more troubling, they said, is the lack of effort made to inform students exactly "what it is they may not view."
"In short, while students and staff are required to adhere to "acceptable use" policies, they often do not know what is considered unacceptable until M86 bars them from information they are seeking," the report said. "For teachers who plan their lessons at home or students whose only substantive Internet access is at school, the deafening silence on what is acceptable and what is not can only lead to problems."
Some Suggestions
The ACLU concludes its report with a number of recommendations for school districts.
First, it says, school districts should only filter categories required by federal law and bar the use of "safe search" keyword functioning as it in "simply too blunt and overbroad an approach that restricts access to legitimate sites." In addition, the ACLU says school districts should have a swift process in place to respond to mis-categorized websites to avoid "inappropriate internet censorship."
Second, the report recommends that schools adopt written stands and polices to address unblocking inappropriately filtered sites at the request of a faculty member, specific criteria for overruling a teacher's unblocking request as well as keep information on file related to the categories being blocked, the reasons for the block and documentation of requests to responses to unblock sites.
Finally, the ACLU says the state should look into adopting a uniform policy throughout Rhode Island to "protect the academic freedom of public school teachers and students."
Rhode Island Department of Education Commissioner Deborah Gist said she believes the state needs to find a happy medium between its two competing needs.
"As our students and teachers engage in virtual learning, online instruction, and other innovations powered by technology, our school leaders must balance the need to keep inappropriate materials out of our schools with the need to provide students and teachers access to the wealth of educational materials available on the Internet," she said. "We always want our schools to be safe and health environments for teaching and learning, but we also must recognize that online resources will continue to play a vital and positive role in instruction, curriculum, assessment, research, creativity, reading for pleasure, and other aspects of our students' lives."