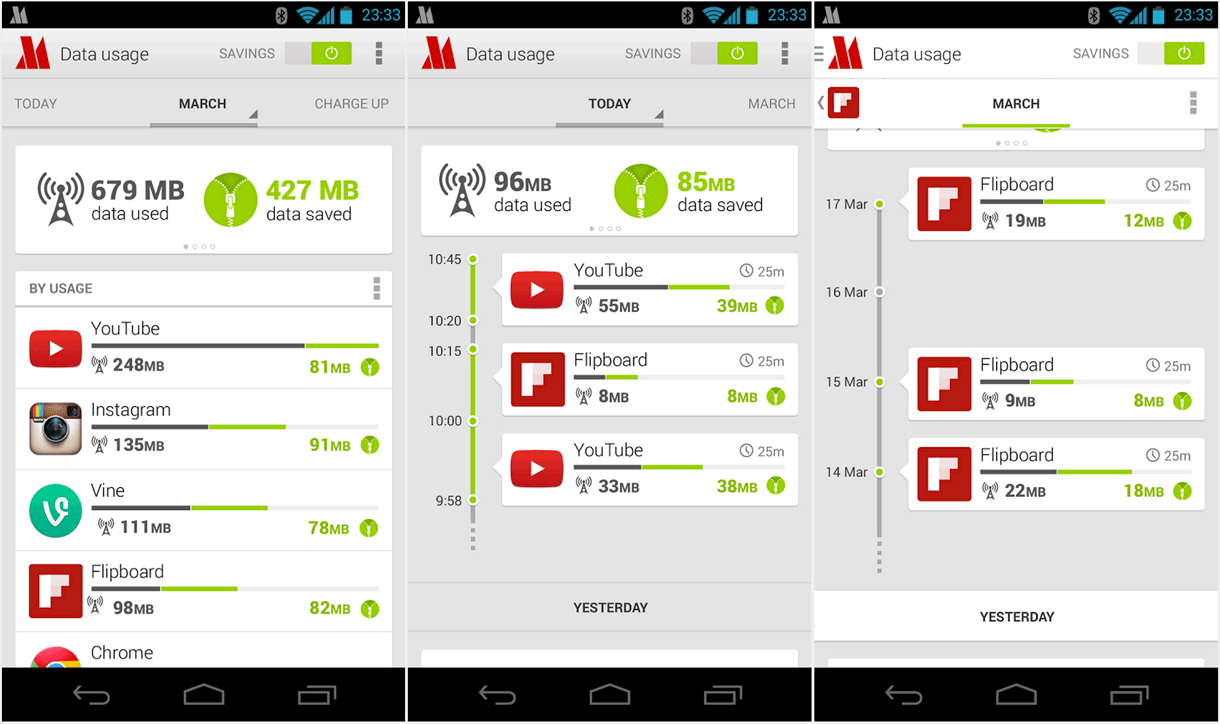 Opera Software on Sunday launched a beta version of Max, its Android app designed to cut data usage by compressing video, photos, and text.
The Norwegian browser company launched a closed beta of the app in December in the United States. Now the open beta will be open to anyone in the US and in Western Europe, with availability elsewhere in the world arriving gradually. Opera opened pre-registrations for Max last week, and accounts are activated on a first-come, first-served basis.
The technology is based in part on Opera's years-long investment in servers that can compress data for delivery to Opera Mini and its other Web browsers' Turbo mode. But it's broader than just browsers, since it works with all apps. Users can see how much data each app consumes over a period of time, and how much Max compression saved them.
Max also uses a newer technology -- the Skyfire video compression technology Opera got through its 2013 acquisition of Skyfire Labs. As such, it reflects how the company has reshaped itself through acquisitions in recent years -- AdMarvel and Handster being other notable buys that have wrought major changes to Opera's strategy.
(Credit: screenshot by Stephen Shankland/CNET)
Opera Max sets up a virtual private network connection to Opera's servers for delivery of compressed data over mobile networks. Only unencrypted data is compressed, and the service automatically switches off when a person is using Wi-Fi.
Over a few days' testing, I found the app generally easy to use -- but at least for my purposes, the fact that it only works with unencrypted data limits its utility. Gmail, Google Maps, Twitter, My Tracks, and many other apps didn't show any savings, at least so far. However, Opera Max did squeeze some data out of browser usage. The app is chiefly designed to take on video, though -- Vine and Vevo, for example.
Another issue with the app is that it clutters Android's notification bar areas -- two icons in the bar that expand into two entries in the drop-down list. One comes from Android, which tells you when you're using a VPN. Update: the other element, from Opera, can be hidden through settings.
The app also lets you block apps from using mobile networks, restricting them to Wi-Fi if you want.
The news came just ahead of Mobile World Congress, a major show here centered on mobile phones and mobile networks. A recurring theme at that show is the strained capacity of mobile networks and data-usage fees, and Opera hopes to profit by alleviating those pains.