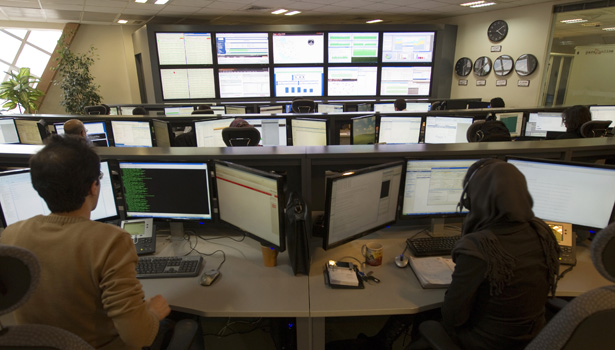 Iranian regime has issued draconian new directives to prevent people accessing banned websites that threaten or criticise the regime.
The state's Cyber Police has given Internet café owners to comply with a list of 20 orders - or face being closed down and arrested by Iran's cyber police.
Amongst the new rules, article two requires Internet providers to purchase their bandwidth only from state certified companies that can censor the flow of information, and outlaws a connection to the Internet by satellite.
Article 12 bans the use of any software that can bypass state-filtered websites, or the use of any VPN software that disguises the location of the Internet user.
And article ten says service providers must maintain a record of users' online activities, including the time and date of activity, the IP used, the log of websites visited, and the log of pages visited for at least six months.
The new orders are the latest in a series of tough measures aimed at curbing free use of the Internet, and come after regime censors imposed a crackdown on VPN ports a month ago.