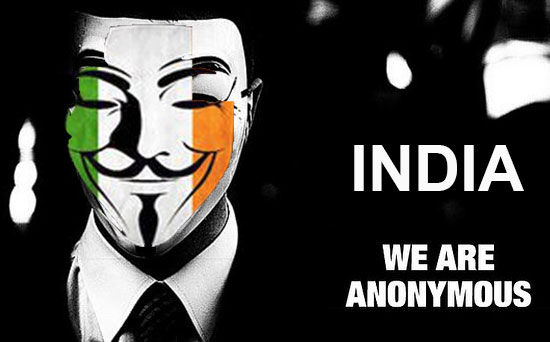 Internet activist group Anonymous took down IIPM websites, IIPM.in and IIPM.edu last Saturday. The sites were attacked as a reaction to the DOT order which asked Internet service providers (ISPs) to block over 73 urls which had articles that were critical of IIPM and its director Arindam Chaudhuri.
The attack on www.iipm.in also affected www.iipm.edu as this website internally links to www.iipm.in. Times of India reported that the websites were offline for nearly nine hours due to the attack
The directive to block the urls was issued after an order by a Gwalior district court. The list also includes a July 2012 notice by issued by the University Grants Commission (UGC) which states that "IIPM is not a university within the meaning of section 2(f) of the UGC Act, 1956". When we tried accessing this Url it was indeed blocked, however since it is a PDF, we were able to see the actual document by using the quick view option on Google search.
The blocking of the UGC page has also sparked off jokes on Twitter that a government page has been blocked for the first time. And of course, many sites whose articles were blocked have changed urls for the offending pieces, so the ban hasn't been 100 percent effective.
The news was announced by the hackers on their official Twitter account. Twitter users also jumped in with comments on the IIPM websites being brought down. Here are some tweets: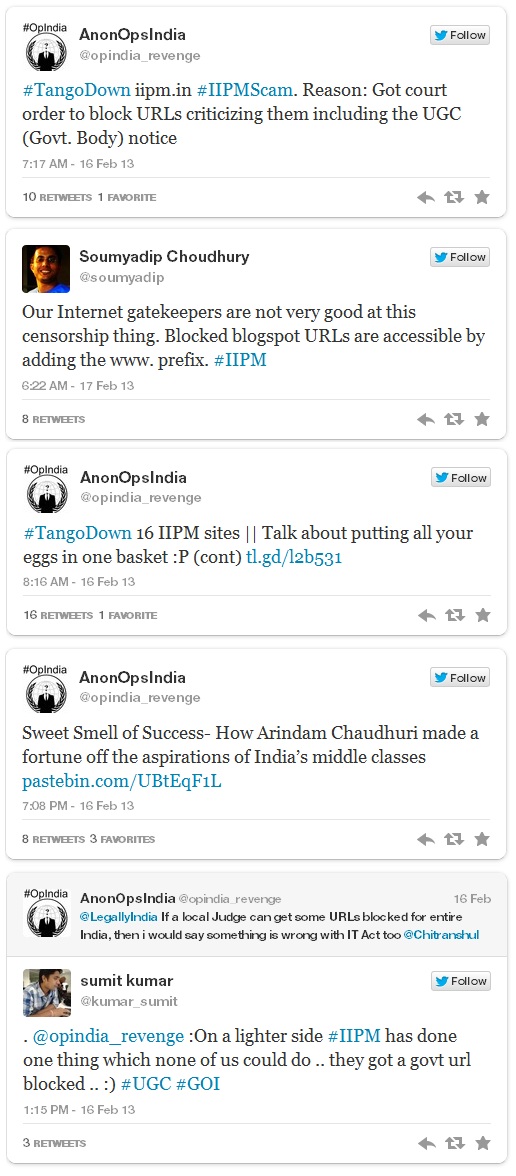 Anonymous India has been hacking and taking down high profile Indian websites against the internet censorship supported by the government of India.